July 7
Jul 7
---
Lennie Gallant
Canadian East Coast songwriter Lennie Gallant has released fourteen albums (11 English, and 3 in French) of original songs which have won him a host of awards and nominations from the JUNOs, Canadian Folk Music Awards, Les Prix Eloizes and The East Coast Music Awards. 
Lennie is a veteran international touring artist who has performed all over North America and parts of Europe with his dynamic 4 piece acoustic band, and occasionally with Symphony Orchestras. His shows are renowned for being high energy, witty, funny and poignant. His multimedia hit show, 'Searching For Abegweit' has run for over 180 shows to sold out audiences across Eastern Canada. He is also one half of the popular Acadian francophone duo, Sirene et Matelot along with partner Patricia Richard.
Lennie is a recipient of the Order of Canada and his deeply moving song, Peter's Dream, has been inducted into the Canadian Songwriters Hall of Fame.
Jenn Sheppard
Born and raised in New Waterford, Cape Breton (where the sun shines just a little brighter), Jenn Sheppard has always considered herself to be a small town girl and is proud of the fact.
In 2020, during the very first Covid lockdown, Jenn and her husband (also her producer) Stephen Muise and her daughter (also a singer/song-writer) Jordyn Crocker, established an online show called Garbage Night Sessions, which was basically a jam session where the trio used their platform to connect to isolated viewers and raise money for various charities.
Most recently, Jenn has had the opportunity to work closely with Heather Rankin (The Rankin Family), Lucy MacNeil (The Barras MacNeils) and Bette MacDonald in the original music and comedy touring hit show, Island Girls and Christmas 2020 saw her as part of a sextet of writers and performers for a music and comedy show called The Cape Breton Christmas Hour- a Two Hour Show. With so many musical and comedic experiences in her history, in 2021 Jenn decided it was as good a time as any to share her song-writing with the world. With the help of some incredible and legendary talents, like Fred Lavery and her husband Stephen Muise, she penned a 13 track original album, titled The Good Ground. The songs are brought to life by incredible musicians who each brought their own good vibes to The Good Ground.
July 14
Jul 14
---
Measha Brueggergosman
Motivated and hungry for new experiences, Ms. Measha Brueggergosman's career effortlessly embraces the broadest array of performance platforms and musical styles and genres.
Measha began her career predominantly committed to the art of the song recital and has presented innovative programs at Carnegie Hall, Washington's Kennedy Center, London's Wigmore Hall, both the Konzerthaus and Musikverein in Vienna, Madrid's Teatro Real, as well as at the Schwarzenberg, Edinburgh, Verbier and Bergen Festivals with celebrated collaborative pianists Justus Zeyen, Roger Vignoles, Julius Drake, and Simon Lepper.
Measha Jazz takes a beloved genre and scatters its conventions through the prism of Measha Brueggergosman's singularly omnivorous musical point of view. You'll get jazz, but you'll also get heaping helpings of classical, blues, gospel, funk, and francophone folk and 70s easy listening.
Laila Biali
Multi award-winning Canadian singer-songwriter, pianist and CBC Music national radio host Laila Biali has headlined festivals and venues spanning five continents from New York City's Carnegie Hall to Beijing's National Centre for the Performing Arts, and supported international icon Sting.
While Laila continues to earn high honours in the Jazz world, her signature sound transcends genre as she "masterfully mixes jazz and pop, bringing virtuosity and unpredictability to songs that are concise and catchy" (Washington Post). Laila's highly anticipated album, Out of Dust, which features multiple GRAMMY nominees and winners including Lisa Fischer, Alan Ferber, John Ellis, and Larnell Lewis, released March 27, 2020 and was also nominated for a 2021 JUNO Award.
July 21
Jul 21
---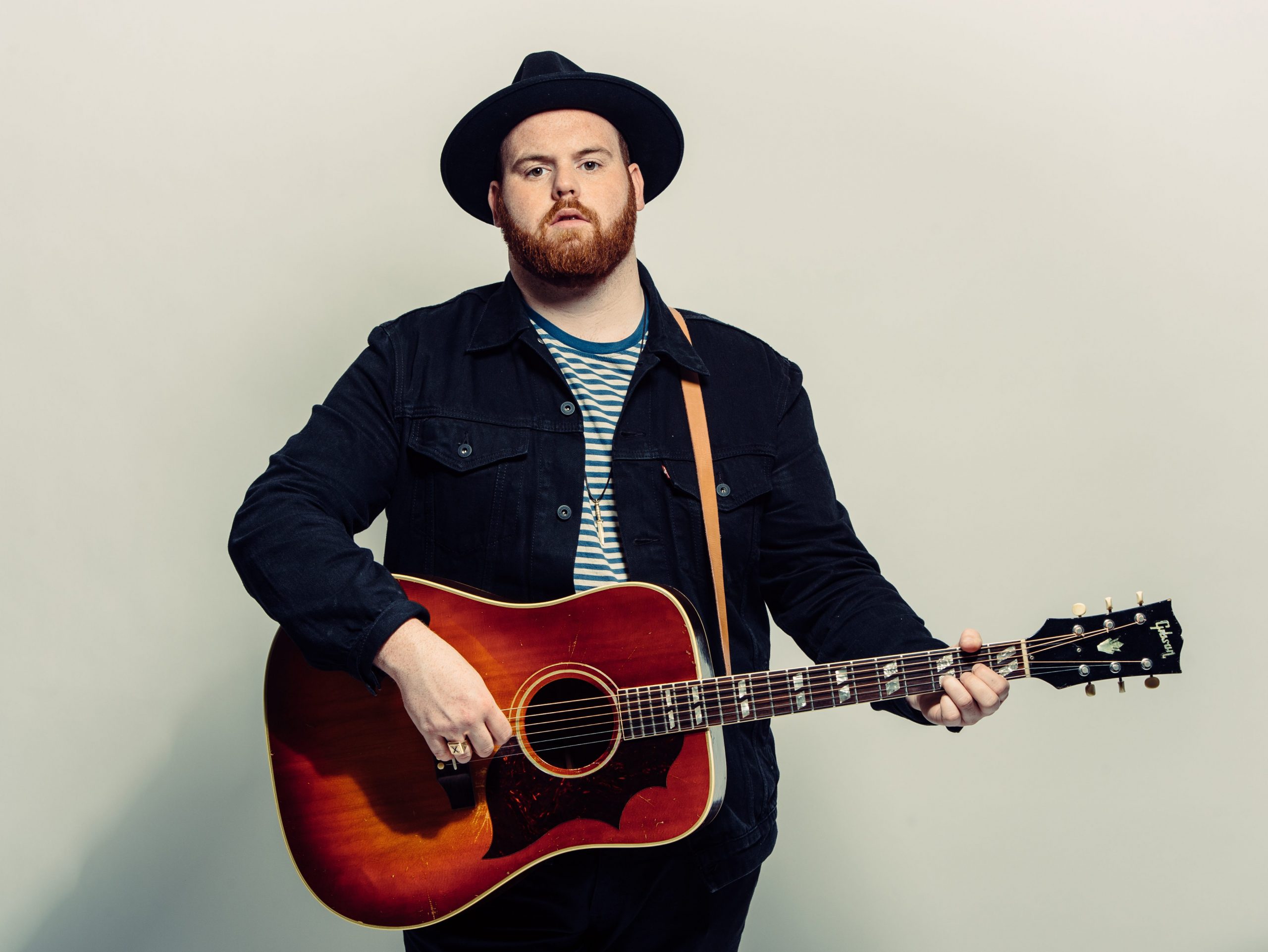 Dave Sampson
Dave Sampson writes heart-on-your-sleeve songs, delivered with a captivating and authentic voice that could blow down a brick house. His knack for crafting simple ear-worms and his high-energy shows have been winning him fans across Canada and beyond. 
With two nights at Membertou Trade & Convention Centre sold out in hours over Christmas, another at the Joan Harriss Cruise Pavilion sold out in the same, Dave's shows have been the hottest ticket in Cape Breton over the last year. Collaborating and sharing the stage with some of Canada's top exports such as Classified, Neon Dreams, Alan Doyle & Donovan Woods as well as being chosen as one of Canada's Top 5 emerging artists by Canada's Walk of Fame, It is not hard to see why.
The Lee Boys
The Lee Boys are one of America's finest African American sacred steel ensembles. The Lee Boys grew up in the church where their father was a pastor and a steel player himself. "Sacred steel" is a type of music described as an inspired, unique form of Gospel music with a hard-driving, blues-based beat. The musical genre is rooted in Gospel, but infused with rhythm and blues, jazz, rock, funk, hip-hop, country and ideas from other nations. When The Lee Boys bring their joyous spiritual sound to the stage, audiences instantly recognize that this is not "sitting and listening" music: dancing, shouting out, and having fun are considered essential parts of their tradition.
Their tour calendar includes over 100 major festival performances, including headline stops at the New Orleans Jazz and Heritage Festival, Memphis in May, Bonnaroo, High Sierra, Austin City Limits, Philadelphia Folk Festivals, MerleFest, DelFest, Wanee and All Good Festival.
July 28
Jul 28
---
Red Baraat
Red Baraat is a pioneering band from Brooklyn, New York. Conceived by dhol player Sunny Jain, the group has drawn worldwide praise for its singular sound, a merging of hard driving North Indian bhangra with elements of hip-hop, jazz and raw punk energy. Created with no less a purposeful agenda than manifesting joy and unity in all people, Red Baraat's spirit is worn brightly on its sweaty and hard-worked sleeve. 
But even as it's clear that Red Baraat has built a startling history of performances in iconic settings, the band's bread and butter remains the sweaty clubs, festivals, packed performing arts centers, and college auditoriums that keeps the band on the road all over the world the last several years. It's here where Red Baraat does what it does best – communing with their audience in a joyful, near hedonistic celebration of music and dance which, tellingly, draws a crowd even more diverse than the players on stage. The universality of what Red Baraat does is undeniable. And this is no happy accident. It is the product of intention and design.
Morgan Toney
Mi'kmaq fiddler and singer Morgan Toney brings together the fiery fiddling of Cape Breton Island with the old songs of the Mi'kmaq with brilliance and heart. First Flight, Toney's award nominated debut album, celebrates language and heritage in Toney's transformation of traditional songs like the Ko'jua and the Mi'kmaq Honour Song alongside highly original songcraft.
August 4
Aug 4
---
Tim Baker
At the end of 2017, twelve years after their inception, the multi-award winning band, Hey Rosetta! went on hiatus after selling 10,000 tickets to five farewell shows. For the band's principal songwriter and lead vocalist Tim Baker, this was the start of a new chapter.
On his debut solo album Forever Overhead, Baker warmly welcomes you to it. The opening words we hear him sing, on the first single "Dance," is akin to a toast: "here's to the other side." 
Forever Overhead was recorded in two sessions in Montreal with producer Marcus Paquin (The Barr Brothers, Timber Timbre). Baker recorded thirteen songs in the Fall of 2017 and then worked on them for an additional six months by road testing the songs through a series of twenty performances in intimate space. In partnership with Side Door (a platform run by label-mate Dan Mangan which connects musicians and performance spaces), Baker performed in living rooms, a hotel room, a ski lodge, a bookstore, and the rink bar during a curling tournament.
Basia Bulat
Basia Bulat is a singer-songwriter who lives in Montreal, Canada. Over the course of six albums, she has brought together an intrinsic contemporary sound with a love of classic folk, country and R&B songwriting. Her first two albums, the folk-music-tinted Oh, My Darling (2007) and Heart of My Own (2010) were recorded in analogue with punk-rock producer Howard Bilerman; 2004's Tall Tall Shadow, exploring friendship and grief, was made with Mark Lawson and Arcade Fire's Tim Kingsbury; 2016's Good Advice—a break-up album—and 2019's Are You in Love? were produced in Kentucky and Joshua Tree (respectively) with My Morning Jacket frontman Jim James. In addition to her powerhouse voice, Bulat is an accomplished multi-instrumentalist, recording and performing on electric guitar, piano, autoharp, ukulele, bass and charango.
Bulat is a three-time Polaris Music Prize finalist and has been nominated for three Juno Awards. In 2012, she performed for Leonard Cohen at Massey Hall's Glenn Gould Prize Gala; she later appeared at the musician's official memorial concert, playing "Coming Back to You" with Leonard's son Adam. In 2014, she headlined her own Massey Hall gig, and in recent years she has also been selected to perform at landmark events such as New York's annual Tibet House benefit concert, Montreux Jazz Festival, and the Newport Folk Festival. As a touring artist, she has shared stages with acts including Nick Cave and the Bad Seeds, The National, Arcade Fire, Daniel Lanois, St Vincent, Sufjan Stevens and Destroyer; she made her NPR Tiny Desk Concert debut in 2011.